At USask
Indigenous Engagement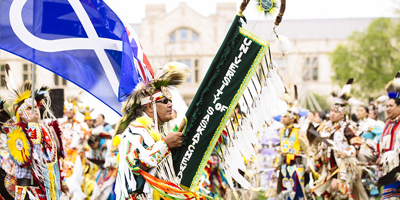 The vice-provost, Indigenous engagement provides inspirational, transformational, and visionary leadership for the Indigenous academic portfolio at the University of Saskatchewan.

The vice-provost, Indigenous engagement works alongside Indigenous and non-Indigenous people in and outside of the University to achieve the academic mission of the university, broadly intersecting with such areas as governance, teaching, learning and student experience, and research. In addition, they provide the guidance and leadership necessary to engage students, faculty, and staff so that members of the university, as a whole, see themselves working towards and contributing to Indigenization and Reconciliation initiatives as identified in the university vision, mission and values statements and the emerging University Plan.
Gordon Oakes Red Bear Center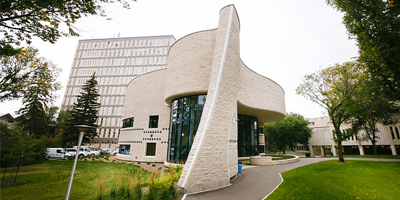 The Gordon Oakes Red Bear Student Centre is intended to be an inclusive, intercultural gathering space for the entire campus community, and is a part of the university's community of supports that ensure the success of Métis, First Nations and Inuit students.
The centre is grounded in the teachings of collaboration, cooperation, humility, reciprocity and sharing. Through teachings, events and ceremonies, the cultures and contributions of Métis, First Nations and Inuit peoples will be recognized and celebrated.
The building houses the Aboriginal Students' Centre and Aboriginal student leadership groups—with additional space for learning, gathering and ceremonies.