University of Saskatchewan


Career Opportunities

The University of Saskatchewan is an outstanding institution of research, learning, knowledge-keeping, reconciliation and inclusion. Join our innovative and diverse community and well-recognized experts as we continue to drive USask to be the university the world needs.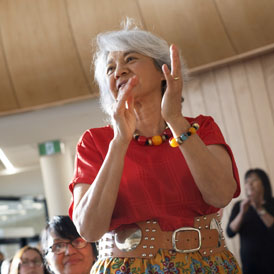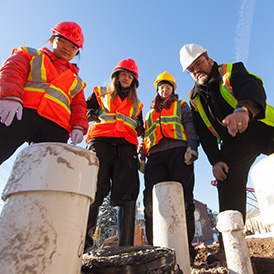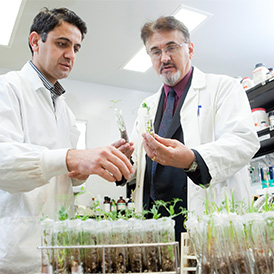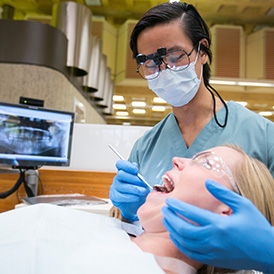 USask is leading the way in tackling pressing problems like water and food security. Research, teaching and learning is enhanced by our array of world-class facilities and our range of excellent programs positions us to cross traditional discipline boundaries and work together to bring a unique perspective to key global challenges.
Though our primary mission is teaching, learning and research, it takes a diverse workforce to operate a world-class university. We need people with backgrounds in a variety of disciplines and trades coming together to support our educators and researchers.
---
We need...

Project Managers
You don't have to be a professor to become a part of the university community. You only need to believe in our principles of sustainability, creativity, diversity and connectivity.
The University believes equity, diversity, and inclusion strengthen the community and enhance excellence, innovation and creativity.
We are dedicated to recruiting individuals who will enrich our work and learning environments.
$1 Billion


annual revenues
Our main campus is situated on Treaty 6 Territory and the Homeland of the Métis. We pay our respects to the First Nations and Métis ancestors of this place and reaffirm our relationship with one another.
Together, we are uplifting Indigenization to a place of prominence at the University of Saskatchewan.
Benefits and Perks
Working at a top-tier research university comes with a strong benefits and pension package.
Comprehensive Health and Dental Plans
Competitive compensation package and pension plans
Tuition waivers so you can take university classes or entire degrees while working here
Professional development allowances to pay for association dues, conferences, or off-campus training
Topped-up parental/adoption leave
Note that benefits will vary depending on the position and union.
Campus Community
Be a part of a vibrant community and place. Imagine enjoying one of our seven on-campus museums and galleries on your lunch hour or participating in one of the hundreds of annual events, public lectures, or concerts.
Saskatoon
Our main campus is located in Saskatoon, Saskatchewan on Treaty 6 land and the homeland of the Métis.
With the South Saskatchewan River flowing through the heart of downtown, Saskatoon is one of Canada's most beautiful and fastest growing cities. The largest centre in the province of Saskatchewan, Saskatoon is known for its natural beauty, urban culture and small-town hospitality. An active city, residents and visitors alike flock to the Meewasin Valley Trails, over 60 kilometers of pathways along the river.
In addition to our main campus in Saskatoon, we also have campuses in Prince Albert and Regina, Saskatchewan.